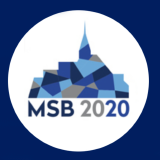 36th International Symposium on Microscale Separations and Bioanalysis

Join us at Saint-Malo for the latest developments in Microscale Separations and Bioanalysis! Register now, not to miss MSB 2020.
Scientific program is on-line!
The program includes 80 Speakers, Plenary lecturers and Keynote speakers, from more than 20 countries: Australia, Belgium, Brazil, Canada, China, Czech Republic, France, Germany, Hungary, Italy, Israel, Luxembourg, Malaysia, Oman, Portugal, Spain, Sweden, Switzerland, The Netherlands, United Kingdom, USA, Vietnam, etc.
More than 250 international scientists, researchers from academic and industry will gather together to discuss the latest trends in all major microscale separation techniques including CE, nano-LC, microfluidics, mass spectrometry (MS), CE-MS and lab-on-chip.
Fourteen sessions (with one third of the time allocated for discussion) will cover most aspects of microscale separations, ranging from their applications in pharmaceutical sciences, clinical diagnostics, food & health, and environmental analysis, to the most recent developments in biotech analytics, omics approaches, lab-on-chips, detection and instrumentation.
DEADLINE EXTENDED TO SUBMIT A POSTER ABSTRACT : FEBRUARY 29, 2020
Deadline for submission of poster abstracts has been extended until February 29, 2020. You will also have a chance to win one of the 8 Awards/Prizes sponsored by AFSEP, ccCTA, The Royal Society of Chemistry (RSC) and Wiley.
Poster presentations are an integral part of the MSB program. All posters will be up during the entire symposium and are eligible for awards. Several selected posters will be invited to give 3-min oral poster-pitches.